Auto Insurance in Iowa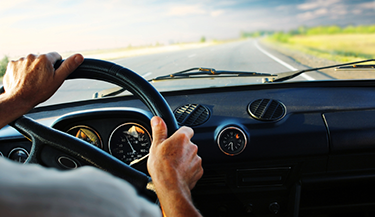 Proper auto insurance gives you the peace of mind to enjoy your driving time without worry...whether it's a cross country family vacation or just your daily commute to work. Auto insurance is a complicated matter. Many people have an insurance policy but do not completely understand how they are covered or what they will do if they find themselves in the position of needing to utilize their insurance. Discover the basic types of car insurance and find out how to obtain the coverage you need for your particular situation.
Collision Coverage – This is the basic insurance type that covers your vehicle if you collide, or run into, something. This covers collisions with other cars as well as if you were to run into a wall, barrier or bridge.
Comprehensive Coverage – This covers anything that may happen to your car that is not directly related a collision. This would include things such as theft, fire, hitting a deer or vandalism.
Liability Coverage – This type of coverage covers the damages when you are at fault in an accident and you damage someone else's car or property. Liability coverage is often mandated by law, so it is important that you as the driver make certain you have an adequate amount.
Medical Payments – – This is also called PIP in some states. Medical payments pay for any injuries to the driver or passengers that occur if an accident occurred while you were driving. Medical payment insurance varies from state to state, so make certain you are covered as expected.
Along with a number of other states, Iowa is a 'Fault' car insurance state. This means that, if you are legally at fault for a car accident, you are financially liable for all incurred property damage or bodily injuries sustained by the other involved parties. This is in contrast to states that are 'No-Fault', meaning injured parties must file claims with their own insurance companies separately, regardless of which party is at fault.
Unlike many states, Iowa does not have a compulsory auto insurance law. This means you are not required by state law to carry automobile insurance. However, under the state's Financial and Safety Responsibility Act, motorists must be able to prove financial responsibility in the event of an accident. Failure to do so will mean the suspension of your driver's license and vehicle registration privileges. To prove financial responsibility, you must provide either proof of automobile insurance or take one of the following steps:
Post a bond with the Office of Driver Services
Get a release of legal liability from the other party
Be found completely not liable in civil court
Agree to a payment installment plan to pay the other parties' damages
Execute a warrant of confession of judgment promising to pay on an installment plan
File evidence of complete settlement of all damages
Because all parties involved must show proof of financial responsibility in the event of a collision, it is generally a good idea to carry auto insurance. Iowa's minimum insurance coverage requirements cover $25,000 for the injury or death of one person, $40,000 for total damage in an accident, and $25,000 for property damage. Due to the fact that you are financially responsible for any damages which exceed these amounts, you may wish to carry additional coverage.
Here at BLC Insurance, we understand that insurance laws can seem confusing. Our independent insurance agents have extensive training and resources that will allow them to help you find the policy that's right for you. So if you are looking for help assessing your insurance needs, please give us a call today.
West Bend Home & Highway Program