Health Insurance in Iowa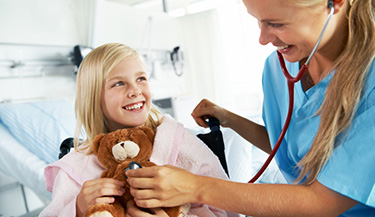 When something goes wrong with your car, you take it to the mechanic. When something goes wrong with your home, you call in a repairman, and often your local independent insurance agents. But much of the time, people fail to get the medical attention they need when something is off with the body. In fact, according to the American Cancer Society, regular checkups and screening tests can detect cancer early enough to save lives that would have been lost in just a few more months time without treatment.
So why do so many people ignore important symptoms like unusual fatigue, weight loss or gain, or pain? The same people who will be conscientious about home repairs and oil changes, yet ignore their personal symptoms often do so because they are uninsured or underinsured. At BLC Insurance we can help you find the health coverage you need at the price you want so that you can be sure your most important asset...YOUR HEALTH is properly covered. Your health allows you to enjoy all that life has to offer to the fullest. We insure our cars, homes, boats, motorcycles, RVs....without our health we can't enjoy any of those things.
At BLC Insurance, we strive to offer the best Health Insurance options possible – from individual and group plans to specialized packages that may include dental and vision coverage.

Depending on your needs, our health care packages can include:
Individual & Family Health Insurance
Group Health Insurance
Dental Coverage
Vision Coverage
Long-Term Care Insurance
Temporary Health Insurance
Supplemental Insurance
Disability Insurance
Medical Expense Insurance
Child Health Insurance
Travel Health Insurance
Prescription Insurance
HSAs
Independent insurance agents offer something to their clients that bigger companies can't. When you do business with BLC you will find a company that has all the resources of larger company, yet when you call, you will receive personal attention. If your situation changes, we can discuss options with you. And if you have a claim you need to discuss, you will find an actual person on the end of the line. The difference is simple and personal. Do not put off getting health insurance for a moment longer. Signing up is simple and takes little time, and having insurance may save your life in the long run.
Contact us at BLC Insurance for fast service and personal care. We will help match you with the level of insurance you are looking for, and it will likely be easier than you expect.