Commercial Insurance in Iowa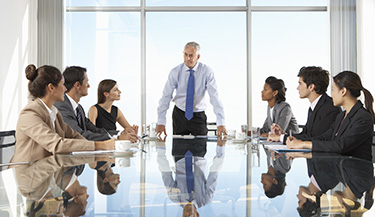 At BLC Insurance, we know how hard you work every day to bring out the best in your business. We will work as a business partner to ensure that your business is properly covered for all potential risks specific to your industry so you can focus on running your business. Commercial insurance protects businesses from a number of different risks. We have agents with 20+ years of experience in those risks and how to best protect you from them.
We offer the following options for your business assets:
Commercial property insurance
Commercial general liability
Business owners policy (BOP)
Inland marine insurance
Commercial auto insurance
Commercial umbrella insurance
Professional liability
Workers compensation
Crime insurance
And much more …
The most common type of commercial insurance is known to most people in the industry as general liability. These policies protect business owners and their companies in a number of different circumstances. For example, accidents in which the company or its employees are found liable commonly generate a claim on these policies. Similarly, industrial accidents, falls and other general events that result in an injury are also covered.
Commercial general liability policies can also be written to cover lawsuits that result from actions taken by the company. Faulty products and services that result in injury to a consumer can be covered under a commercial general liability insurance policy. Policies can also include coverage for lawsuits brought by current and former employees.
Commercial insurance policies are also capable of covering commercial property. Commercial renter's and property insurance, for example, act to protect a business from damage, theft, or vandalism of its corporate property. Commercial auto insurance is purchased to protect the company's vehicles in a similar manner as personal auto insurance.
Any of these policies must be customized to meet the individual needs of the business that the policies for which they are being written. Furthermore, it is also important for a business to constantly review their coverage and increase policy limits as the company grows.
At BLC Insurance, our commercial insurance agents are very familiar with the specifics of the policies available to businesses in Iowa and the Midwest. Call BLC Insurance today and ask to speak with one of our independent insurance agents about how you can protect your business.
West Bend Home & Highway Program
West Bend Protection for Your Business